Step1:Structure of light steel keel
1.Drop the playing thread according to requirements.
2.Fix roof-followed keels and ground-followed keels on the roof and floor with penetrating nails and expanding screw.
3.Arrange the vertical keels according to setting requirements(612mm) and fix waling keels.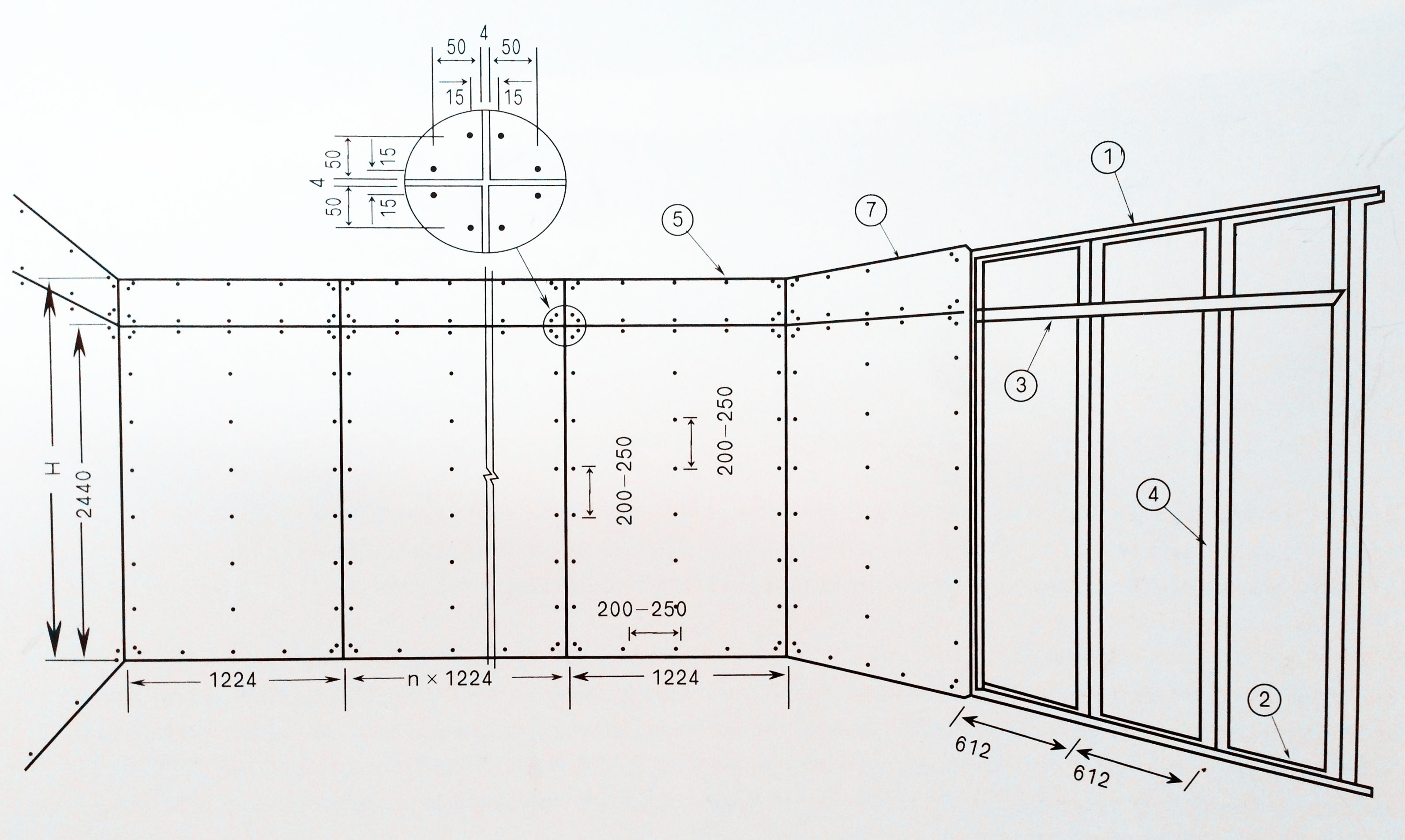 Step2:Packed and fixed board
1.Cut the boards into regular size in advance(about 10mm lower than the height of wall)
2.Fix boards on the keels with self-tapping screw in staggered way.The interval of self-tapping screws is about 200-250mm and deep into board for 0.5mm.
3.Keep space about 4mm among boards for shrink and expansion.
4.Pack the board from centre to surrounding areas,simultaneous is not permitted in order to prevent warping owing to inner stress.
5.Prior to package and fixing of boards,according to real demands,we can lay some glass cotton or rock cotton in the structure to strength soundproof and fireproof performance.